Howdy Teacher Friends,
I don't know about you, but as a teacher of intermediate students, centers has be one of the most time consuming and stressful parts of being a teacher that I have ever tackled. When I was in college, centers was basically viewed as a thing that only primary grades need worry about.
Fast forward to today. Centers is my favorite part of the day. My students work on math and literacy centers daily. One of the most difficult centers to plan for me has been writing. I have tried prompts, which failed because my most reluctant writers weren't interested in the prompts provided.
My favorite writing centers are for big kids are open-ended and easy to differentiate. My fourth grade class has a huge variation in reading skills. I am talking from 1st grade to 8th grade reading levels. A center that meets all their needs, provides practice, and allows me to hold my reading groups is a tall order.
Enter sticker picture. It's as easy as this. Buy a bunch of stickers. Tell them to add a sticker to their paper and then draw a scene around it. (My rule is a maximum of two stickers) Have students flip their paper and write about the picture on the back.
Here is the inside of our center folder.
Here are some precious and hilarious examples of sticker pictures in different levels of completion
I have been invited to the donut shop.
shark and fancy shark
fancy shark wiritn
My "familie" went over the two sticker rule.
apple and broccoli
apple and broccoli writing
I can't wait to see the writing for this one.
baby in a stroller using an emoji face
nothing left on the breakfast buffet
when you see it
All of the work on writing that students do gives me valuable information about what they need help with and what they are already mastering.
Adding new stickers is a highlight of centers for me and the kids. I mean, who doesn't love a good sticker? But, where to find stickers without breaking the bank?
Michael's! That fun unicorn sticker book with 997 stickers was from Michael's. Original $9.99, plus my 40% off a regular price item coupon, plus my %15 teacher discount = cheap (I didn't keep my actual receipt). That sticker book is still available, as of April 2017. Beware. It has actual poop emoji stickers. A student of mine may or may not have showed said poop emoji on one of his assignments to the principal. Can you find it in the examples above? SMH.
Old children's magazines like Girl's Life always have sticker inserts. Check with your school librarian (or even your students) for discards.
Ask parents or add them to your supply list. One pack of silly stickers. Also, apologize to your office staff. They will get phone calls asking for clarification.
The Dollar Tree. A while ago they had those emoji stickers that teachers were scouring the shelves for. Keep an eye out while you are there buying pool noodles for yet another teacher hack.
Your cousin who is hoarding old Lisa Frank stickers. Just kidding. My cousin would NEVER EVER allow her "cleopatra kitty" to actually be peeled away from the backing. It is vintage. VINTAGE. Here is an Amazon link to some adorable Lisa Frank stickers. My 11 year-old self is swooning.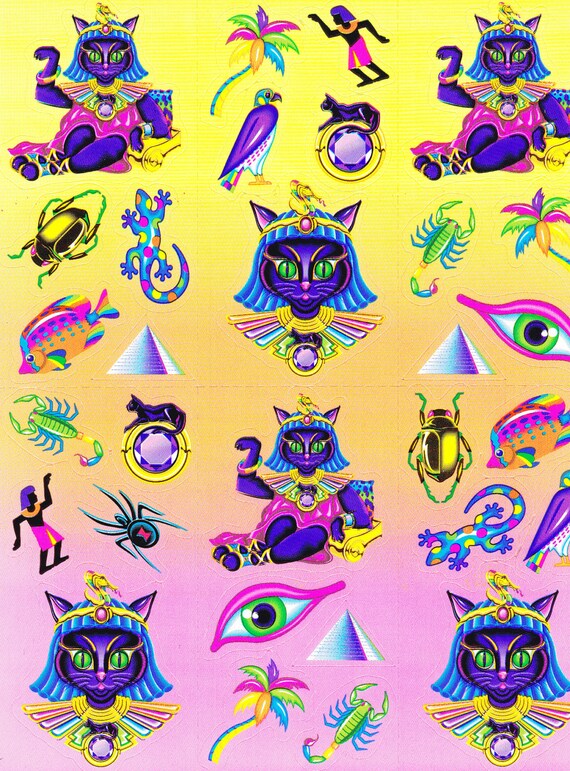 I hope you are inspired to add this fun, easy, engaging, and hilarious center to your repertoire.

Happy writing!